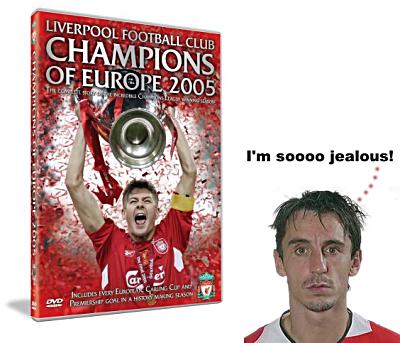 He hates scousers, scousers hate him!
That's why Liverpool will beat the scums 2-0 today. This match is actually the scum's biggest match of the season and they'll have all the pressure (especially our friend pictured above).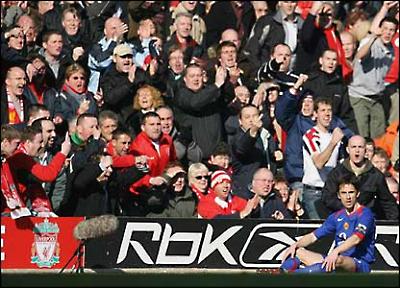 This is a nice shot of our appreciative Liverpool fans singing "Happy birthday" for the scum captain.
By the way, Liverpool has won by 1-0! And the scums are out of the FA Cup!