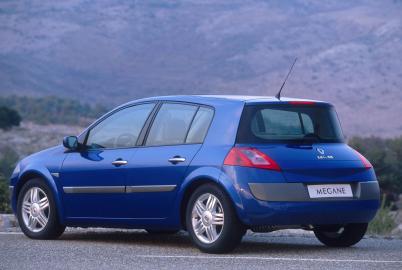 Christina and I (and Anya of course) are seriously thinking of buying a brand new Renault Mégane II.
The car has great handling, an excellent motor, a good level of equipment and lots of gadgets ! The design is somewhat peculiar (especially the rear) but we happen to like it :-)
What do you think of our choice ?
(Photo courtesy of Patrick Sautelet and media.renault.com)